Just in case you missed 'em, we created a few fun animated GIFs to bring the ishi vest familia to life!  Which do you like best?
ishi familia jumps for joy! 
What can we say, we got a bit excited trying on the new summer vests in colors like "strawberry," "smoked sage," and "indigo denim."
ishi vest = superfly
Our friend Jonathan defies gravity daily with his socially conscious dance crew, Stick and Move. Jonathan is rockin' a unisex ishi vest in "terra cotta."
ishi brings peeps together! <3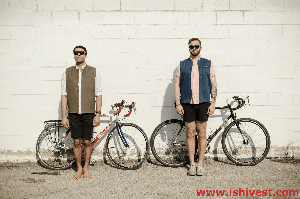 Awww. 'Nuf said.
Have a great idea for the next ishi vest GIF? Hit us up on Facebook.
PS. Check out the full summer unisex / men's and women's collections.